In India rainy season are most cherished, because it comes with lot of fun filled moments but its also true that in rainy season due to sudden climate change body becomes low on immunity and invite many diseases and infections like malaria, typhoid, digestion problems etc. so therefore need arises to overlook ones eating pattern and diet in rainy season.
With rains, come the desire of freshly prepared monsoon special dishes like pakoda, samosa, spicy chaat, vada, masala chai and list goes on and on. Do you think its good for your body and health to have such kind of items on daily basis? Indeed not!
So today All About Diet will list down the diet modification which are necessary during rainy season.
Following are some "must have" and "must avoid" options while enjoying monsoon.
Try to include vitamin A and C rich fruits and vegetables so that it provides immunity to body and therefore body can fight from infections. Some examples include citrus fruits, amla, guava, pumpkin, carrot etc
Instead of fried pakodas, have a bowl of nourishing soup with antioxidant loaded garlic and veggies.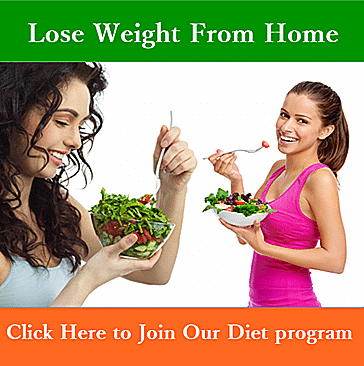 Stay indoor during rains reveling the beauty of falling rain drops than to go out and eat road side juices, gola and chaat.
Avoid eating too much of raw vegetables as because of humidity there is a prevalence of bacteria and other microorganism in air. If possible lightly steam your salads so that it becomes gems free.
While feeding your temptation of having food during rains choose healthy options like roasted corn, idli with sambhar, tea with home made khakhra, pancakes, sprouts bhel etc.
Avoid eating anything from outside local vendors its hard for them to maintain cleanliness during rains and food is exposed to atmosphere. Consume freshly prepared food and if require to store keep in refrigerator within half an hour of cooking.
Go low on sea food consumption. Because monsoon is a breeding season for fishes and other sea creatures
Choose food options which are easy to digest like khichdi, soup, curd, stew, oats, garam flour chilla, bottle guard, snake guard, lady finger etc. on other hand avoid foods which are difficult to digest like meat, organ meat, too much of fried and oily food, pickle, etc.
Take special care while drinking water; make sure it is portable i.e safe for drinking.
Avoid foods which are gas forming and result in bloating, e.g. foods with high salt content, like processed foods, chutney, pickles, cauliflower, raw salad etc.
Wash everything thoroughly before cooking and maintain proper personal hygiene.
Here's a recipe you can relish during monsoon
Corn Masala Chaat
Ingredients:
100 g steamed sweet corn
1/2 onion, chopped
1 cherry tomato
1 tbsp raw mango, chopped
1tbsp coriander leaves, chopped
1 tsp lemon juice.
Method:
In a mixing bowl, mix all ingredients.
serve.
About Author
Farzana Chauhan is a nutritionist, educator, public speaker and columnist, in the field of Diet and Nutrition. In the last three years, she has worked as a nutritionist for gyms and various fitness centers and is also a consultant for doctors and physiotherapists. She is helping people make healthier food choices and helps clients to move from setting weight or health goals to successful behavior changes.
Looking out for Healthy Weight Loss?
Fill details below our expert will get in touch with you shortly.